Neral-Matheran Toy Train Whistled Again With Vista Dome Coaches To Add More Visual Natural Beauty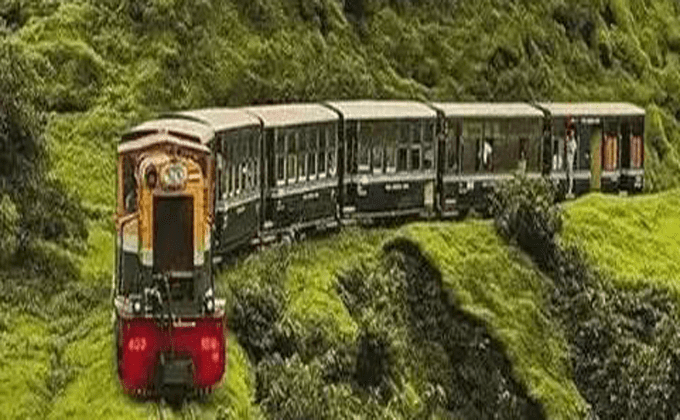 The popular Neral-Matheran toy train restarted it's service with a bang from last week. Matheran is a small hill station in Raigarh dist. of Mumbai which is connected with Neral by toy train.
One of the most popular attraction of the tourist in this region is toy train which is running now with Vistadome coaches from Neral through the Western Ghat Forest range to Matheran. Due to the damage of unpredictable rainfall, floods and landslide of 2019 the service of toy train was discontinued temporarily. The infrastructure of the areas started to repair to improve the railway track which included the installation of anti slip barrier along the track, side drain and a box bridge.
Other than these also include the construction of a stone pitching surface under the track, tweeted by the Union Minister Of Railways, Ashwini Vaishnaw. He also added, "Hertage Neral Matheran toy train whistles again. Toy train will now feature a Vista dome coach and other variety of features. "
Indian Railway Officials tweeter handle post, "A rejuvenating experience with the tranquility of the nature ! Neral-Matheran toy train in Maharashtra has resumed it's services post infra upgradation in the section."
The trip from Neral to Matheran takes around 21km. It cuts through a vast forest through the Western Ghat and the Vista dome coaches offers the best viewing experience for the same, according to the IRCTC.
The narrow gauge railway line passes through three stations, waterpipe, Jummapatti and Aman Lodge before reaching Matheran. These stations also equipped with solar power plants, LED light and windmills that can generate up to 500 kilowatts of electricity.