World Mental Health Day 2022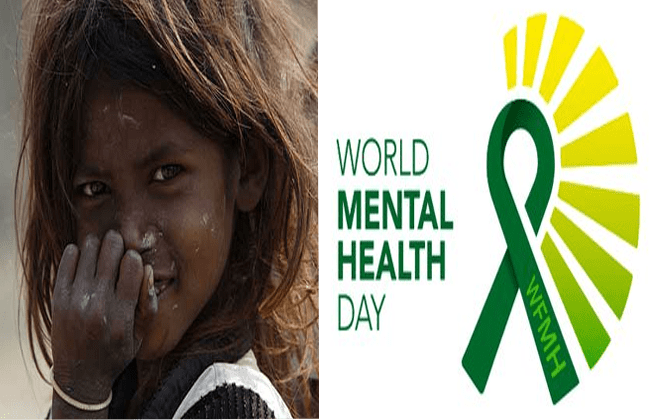 World Mental Health Day 2022 is celebrated today on 10th October like every year all over the world. This day is mainly celebrated for spreading awareness to take care of mental health is as significant as general health.
After pandemic of Covid-19 WHO data shows 25% increase prevalence of anxiety and depression world wide. Who estimate 12 billion working days are lost every year due to anxiety and depression which estimated cost nearly $1 trillion in the global economy. In a survey 2021 UNICEF also shows at least 14% of children are living in a depression after Covid-19 pandemic.
On World Mental Health Day ITC Fiama shows their survey report with Nielsen IQ regarding mental health among young people. This survey was constructed to find out the mental stress during the changing life style among the young people in India. Report shows the main cause of stress for young service holders are work load and in new Generation young stars are suffering stress for breaking relationship.
History Of World Mental Health Day
The significance of World Mental Health Day is first observed in 1992, as an annual activity of world federation for Mental Health. First time a theme was introduced in 1994 that was, " Improving the quality of the mental health services throughout the world."
After that World Mental Health Day gaining popularity as year passes. Some important previous year's themes were, "Woman and Mental Health 1996", "Children and Mental Health 1997", "Mental Health and Human Rights 1998", "Mental Health And Ageing 1999".
The Theme for the World Mental Health Day 2022 is, 'Make Mental Health and Well Being for all a Global priority".
This year it is more significant because of after Pandemic effect a huge number of people and children suffering from terrible mental disbalance for social and economic cause all over the world. World Mental Health Day 2022 aims to reach more and more people all over the world and guide those who are sufferer.