Lonavala The Truly Nature Escape From Husting Busting City Life Of Mumbai
Lonavala hill station one of the most popular places that never been abundant by tourists. Located from around 100-110 km from Mumbai covered by lush greenery, soothing hill station attracts all travelers around the year.
Lonavala is the popular hill station just 100km from Mumbai. The wonder land like hill station covering with lush green blanket and decorated with beautiful water falls and crystal clear lakes. The hill station situated at the height of 2047ft from the sea level and better known for the famous candy-Chikki.
The Famous Tourist Attraction In Lonavala
Lonavala hill station located in the Sahyadri range which divides the Konkan coast from that of Deccan Plateau which offering a breath taking view of surroundings. The place offering plenty of tourist attraction to enjoy the tour various way. Lonavala boast pleasant greenery which is soothing for eyes, water falls, lakes, forts Dams and also historical places.
Nestled around 650m from the ground level Tiger Leap is the most amazing place in Lonavala. Spectacular view of the valley from Tiger Leap beside echo point which grab most attention in the trip. The formation look like a tiger plunging in to the green valley and the name Tiger Leap derives from there.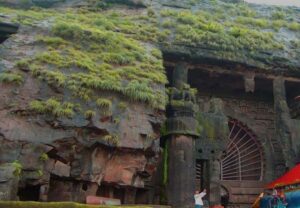 Other top sightseeing places are Bhushi Dam, Lonavala Lake, Imagica Adlabs, Amritanjan Point, Celebrity Wax Museum, Bhaja Caves, Karla Caves, Rajmachi Fort the few names. One of the best place to visit in Lonavala and most popular also is Bhushi Dam.
The view of Bhushi dam water flow over an array of steps and then it flows through the rocky terrain is really mind blowing. In monsoon heavy rush of tourists gather here to enjoy the most of it's beauty due to rain and over flooded rivers. On the other hand any time of the year it behaves unpredictable which form sometime blustery and sometime calm and serene at the very next moment.
Another cool and charming place is Lonavala Lake which is located at the outskirt of the destination. The lake is seasonal as in monsoon it filled with water and other time it dried up mainly in winter season. Visitors can indulge in to the lake with swimming, angling, boating and just watching variety of birds chirping around the lake.
Tourist also can have some sightseeing like Bhushi dam, Lion's point, Bhor Ghat, Kune Falls and Ryewood Park along with Lonavala Lake. Imagica Adlabs is an amusement park which serve variety of entertainment to hang out with family and friends. Do not forget to watch Celebrity Wax Museum that is also some thing surprising finding for tourist.
Rajmachi Fort From Lonavala Is An Easier Trek
One of the top tourist attraction in Maharashtra, Rajmachi Fort, which is much easier accessible from Lonavala and that is the reason it is a popular most destination from Lonavala. Rajmachi Fort locally known as Udhewadi is a small village found in the Sahyadri range.
The true beauty can be explored in and after monsoon. The shower of rain empower the natural enhancement of greenery and water body flourish at it's best which turns the valley magnificent fullest natural paradise. Rajmachi Fort comprises of two different forts are called Shrivardhan Fort and Manaranjan Fort.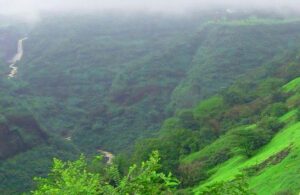 Tourist prefer the monsoon season to enjoy the fullest of nature as lustrous and pearl like streams, waterfalls, lush green carpet covered meadows of valley with a verdant new look of the landscape which is soothing and refreshing to eyes also.
Rajmachi Fort is an amazing place for trekkers which is an added attraction for tourist. There are basically two routs are available for trekkers, one is from Kondivade village, which is a climbing of 2000ft and another from Lonavala, which is just walking. Most tourist prefer the easier way from Lonavala to explore the fort.
Trekkers can set up their camp near Kalbhairavnath Temple and arrange their food from near by village, where they can get Chicken and Chutny for over night trekkers. This trekking session could be your life time memory. Several caves and monuments also can be explored with in the Fort.
Tikona Fort From Lonavala
Tikona Fort is another historical popular destination from Lonavala. It is also famous and known as Vitandgud Fort located near Kamshet, 18km from Lonavala. The Fort is on a hilltop and it's a one day trek above 400ft from the ground.
The history of the fort tells that Tikona Fort conquered by Malik Ahmed Nizam Shahi of the Nizam Shahi Dynasty in 1585. When Chatrapati Shivaji became the ruler of whole Konkan region in 1657, Tikona Fort added with other forts of Karnala, Lohgad, Mahuli, Songad, Tala and Vishapur. The location of Tikona Fort is top of the region and strategically it was used as a watch tower to observe the enemy or security purpose.
How To Reach Lonavala
Lonavala is well connected through road from any major cities in Maharashtra. By rail nearest station is Lonavala rail station. The distance from Mumbai is 82 km and can be reached by road and rail also.