Nagaland — Why Tourists Love It's Charismatic Beauty And Adventure Hangout ?
Nagaland is a quaint state of North-East India and loved for it's mesmerizing natural beauty and bounty with Tribal folk culture and carefully preserved their tradition and history.
Warm Hospitality Of Local Is Amazing In Nagaland
Nagaland is inhabited by the tribes who are very protective about their history and culture. Nagaland is another landmark for colorful costumes, spicy cuisines, pleasant weather, traditional villages, beautiful dance, drama, music and also well known spiritual Buddhist and Christian culture.
The region consist of 16 major tribes who are unique of it's own natural significance. Because since Nagaland consists several tribes, each tribes have their different festivals of their own uniqueness. In that sense visitors get ample space to blend with the local hospitality and warm of this exotic festivals and cultural ambience.
Important Places To Visit In Nagaland
Nagaland offers an ideal holiday to explore it's all magical destinations. Tourist like to be a part of lush and surreal hill stations, of which Kohima, Wokha, Mokokchung, Mon, Tuensang to name a few of it's spectacular wonderland of nature.
The "gateway of Nagaland" is Dimapur, a spectacular hill station which is modernized than other parts of the region. The most important city in Nagaland because of the only airport and railway station located here. Dimapur in Naga means "The city near a great river". Dhansiri river flows one side of Dimapur and other side flanking with wooden meadows.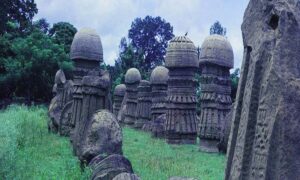 Dimapur also famous for the former Capital of Kachari Tribes and evidence is also can be found today. The city also a commercial hub for business travelers. The impotence of Dimapur for it's starlit attractions are Zoological park, Ao Baptist Church, Diezephe craft village, Nagaland Science Center, Green Park, Rangapahar Reserve Forest which is famous for unique flora with medicinal properties and shelter for many endangered species.
Another most important tourist attraction is 13th Centuri Kachari Ruins, Which is must visit in Dimapur. There is behold for nature lovers also, the places like Nichuguard Village, Kuki Dalong Village, Chumukedima, Sethekima Village, Medziphema offers ample opportunity to enjoy spectacular natural surprises.
Diphuper is also a must visit for travelers to collect tribal handicrafts which made by local tribes like Angami, Lotha, Chakhesang, Sumi, Sangtam, Rengma Pochuri and others.
When in Dimapur go for a day long tour in villages like Chumukedima, and enjoy cuisines with hottest chili, attend the Naga Wrestling. Tourists can collect local Handloom artisans like shawls and many more.
Kohima The Capital Of Nagaland
Kohima is prominently Capital city and hilly hamlet of Nagaland. One of the top holiday destination Kohima is close to Mt. Japfu, the second highest peak in Nagaland and Dzukou Valley, the valley of flower in Nagaland. Tourists love to trek to explore wonderful valley of flowers like lilies and Rhododendrons with variety of birds species.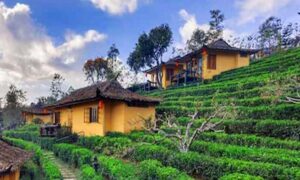 Kohima was became famous during the World War II when India and Japan fought for a decisive battle. Then it was known as "Kewhira". It officially declared as Capital of Nagaland in 1963 after the State was Inaugurated.
One of the best place to see in Kohima is War Cemetery, the final resting ground of the shoulders who lost their lives on England and Japan war. An letter to be read at the base of two big crosses is "When you go to home tell them of us and say, for your tomorrow, we gave our today."
There is a Cathedral which was built in 1965 partly funded by Japanese Government also. Kohima State Museum also another tourist attraction in the state which is an excellent collection of Naga mask, garments, jewelry and totem pillars from all 16 Naga tribes. Catholic Church of Aradura hills in Kohima is also famous for the largest wooden cross in India.
Tourists also can explore Kohima zoo, the home for Tragopan birds and the state animal wild buffalo. Another attraction is colorful fascinating people of Nagaland, who could be found in a village called Bara Basti and another is Khonoma. Both are Angami Naga village and khonoma is modernized one. These villagers are specialized in 30 types of rice agriculture with terrace paddy fields.
Beside the Capital of Nagaland, Kohima offers a handful of tourist attraction like shopping, historical places, tribal festivals, trekking for Dzokou Valley and also exploring tribal villages. Tourists can try to manage their visit on Kohima at the time of Hornbill Festival where 16 tribes showcase their cultural dance and music. This is the most famous festival which is held every year in Kisama Village.
Apart from this Nagaland is a land of more surprising destination of different tribes and natural phantasy. Some of this hill stations are Wokha, Mokokchung, Mon, Tuensang, Phek, Zunheboto are some favorite destination for tourist.
Wokha The Home For Lothas The Largest Tribe In Nagaland
Wokha is home for Lothas, the largest tribes in Nagaland. A district of rivers and hills like Mt. Tivi and Totsu Cliff, which known for trekking. Beside it's rough nature other parts of Wokha also loved for colorful flowers and orchard with spectacular views. Wokha is a district Headquarters and a city of mid Western part of Nagaland.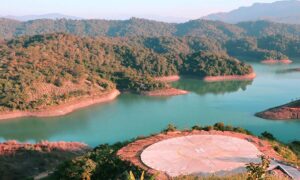 Wokha is known for rich in everything like minerals, flora and fauna, soil fertility and tourist attraction and for what it is declared as "The Land Of Plenty" by the Government of Nagaland. Tourists can visit Liphanyan Governor's Camp, Vankhosung, Doyang Hydro Project and water pool.
Apart from this a major attraction to visit is tourist's village above Rephaim. From the village the spectacular view of Donyan river dam. Some amazing other not to forget places are Tehurang Valley, Baghty Valley and Vankhosang town. After Monsoon the post harvest festival of Lothas called "Tokhu Emong" also could be the ideal time to visit Wokha.
Nagaland Adventure Tourism
Nagaland is famous for adventure tourism also. The most of the places are unfold to the world in North-East region in India. Nagaland is also unexplored most of places in every bend of hills and rocks that make the state an incredible opportunity for good adventure activities like trekking, camping, motorbiking.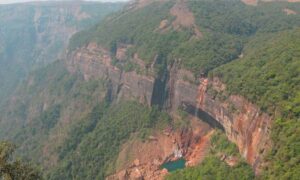 Dzukou Valley trek offers spectacular views of Rhododendron, lily-strewn hills and hillock. Other trekking places are Saramati peak in Tuensang, Japfu peak in Kohima and rest are Mt. Tivi, Patkai hills, Mokokchung and Satoi region. These trekking places are also available of Camping. Another famous spot for Camping is Governor's Camp near Doyang river. Nagaland Motorbiking trails are also exciting for explore surprising remote villages and offbeat hiding places between cliffs and ranges.
Recreational activities like fishing and angling experience a never before thrilling. Fishing in some rivers like Dhansiri, Doyang, Dikhu, Jhanji, Milak and Tula retreat with target spot fishing of Indian Masheer, Salmon and local Trout.
Frequently Asked Questions And Answers
Quest 1. What is Nagaland most famous for ?
Ans 1. Nagaland is an off beat destination of North-East India and famous as 'Land Of Festivals'. Nagaland is famous for tribal festivals and most famous among it is 'Hornbill Festival'.
Quest 2. Is Nagaland tourist friendly ?
Ans 2. Yes. Nagaland is famous for warm hospitality of the local people and their helpful nature win your heart immediately you facing any problem their.
Quest 3. Is Nagaland open for tourism ?
Ans 3. Yes. It is open for tourism and no longer needed any permit for protected area since 2011 for foreigner. Indian tourist need an Inner Line Permit to visit Nagaland which can be down loaded from the portal.
Quest 4. Is Nagaland good for honeymoon ?
Ans 4. Yes. It's a truly enjoyable romantic holiday destination between the lap of spectacular unexplored natural vista.
Quest 5. What is the best time to visit in Nagaland ?
Ans 5. Winter is the best time to explore Nagaland in cool environment. October to February is the best time to enjoy Nagaland scenic beauty.