Toto Tribes Are Still Struggling For Their Existence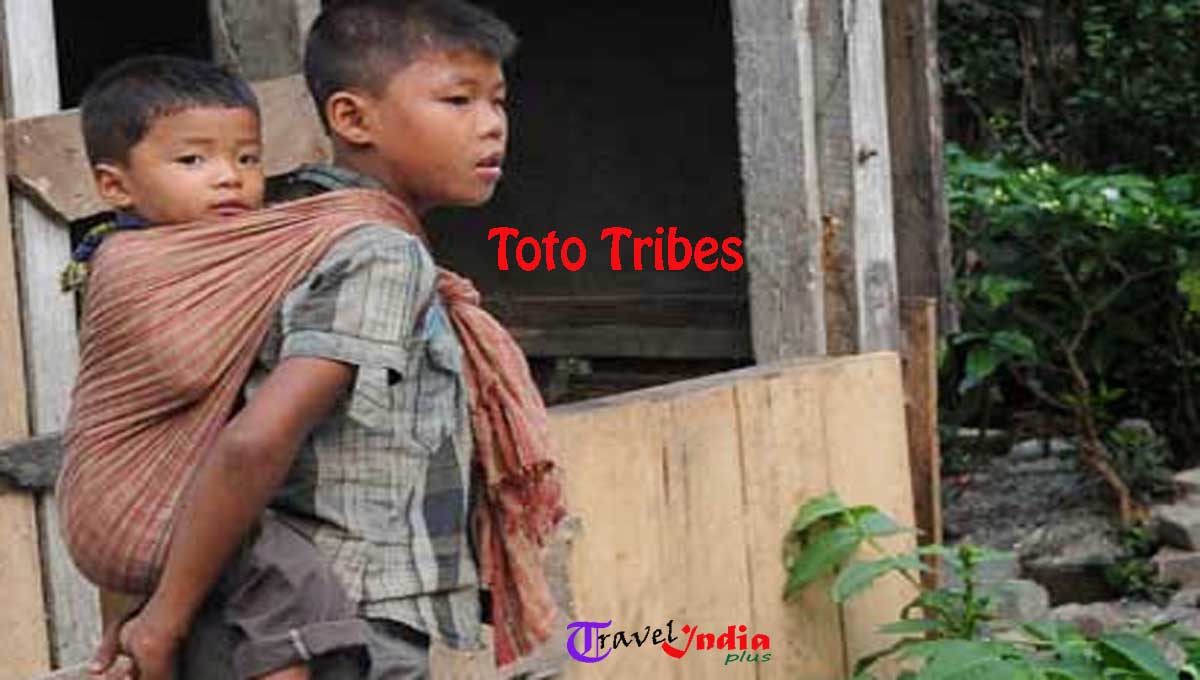 Toto tribes are found in the foot hills of Himalayas, in Alipurduar district. Toto tribes are the primitive tribes of India. They are supposed to be extinct in 1950s but manage to increase their population now a days.
The life Style of Toto Tribes
Totos tribes are the India's most primitive and backward tribes, even today, they do not have a formal recognition, that would have given them any governmental benefit for improvement their poverty or social and fundamental rights.
In spite of all odds, as they are also touched by the storm of change wind which is blowing through their land these days. The village falls under the Alipurduar parliamentary constituency.
Agriculture is the main vocation of the Totos and they have their own language, that is unique to the tribes and is clearly distinguished from the neighbouring Rajbongshis, Koch or the Bhutanese Sharchops tribes. However todays, they speak both Bengali and Hindi, as their schools are in Bengali mediums and Hindi as a local language.
Very small amount of students among them are graduate today and rest are mostly school drop out. They have two schools in their village, one primary and one is secondary school, a health centre and a bank also made 2-3 years ago.
Toto boys and girls are now struggling to continue their study from their home land to Jalpaiguri or Siligury, even to Kolkata as nearest metro city. They used to do consanguineous marriage and stay in same locality after marriage. Government sanctioned subsidized rations for the tribes.
But that is not the enough for their need as they are struggling in life continuously with their odds to make their both ends meet also today. Foothills of Himalayas, the areas of Bhutan where they lived their woes multiplied due to the Dolomite mining in the hills that has made the lands more uncultivable.
Even getting to the nearest town is a big struggle for them. The only road leading to the village has been in the making for the last two decades and dolomite mining in Bhutan has made walking is a nightmare, and to add the misery, at least five rivers, usually dry in summer, stand between Madarihat, the nearest town and Toto land.
In the monsoon the rivers are in spate, cutting off Totopara from civilization. Toto tribes are not active farmers and hence do not cultivate a particular crop to a great extent, but every home has a kitchen garden to grow vegetables, potatoes and bananas. Some of them raise cows, hens or pigs as an extra efforts.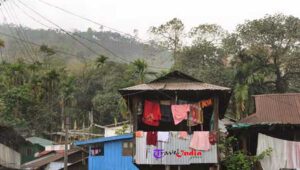 A traditional Toto house build with bamboo, straw and clay. Their main foods made of with millet but now a days they also prefer Bengali foods like rice , dal, curry , veg , fishes and meat. In each occasions they take a traditional drink called Eu, which is served warm in poipa (wooden cups). They define themselves as Hindu and worship two main God called Ishpa and cheima.
The Past History Of Toto Tribes
Their origin as the past history of the totos written by Sailen Debnath, Toto tribes are the descendants, most probably , of some fugitive tribe of Bhutan to have been driven out from the mountains by the early Bhutanese – cum – Tibetans from the periods of Subdrung Nagwang Namgyal.
They might have fled that country to take shelter in a cluster in the jungles of the Dooars. The physical appearance and skin color of them do not any way confirm their Mongoloid origin, their brown and moderately bright color tells of their Indian connection or blood mixture with some people of Australoid origin.
From this it can be summarized that the Toto tribes might have been the offspring of some people of Indian origin to have settled in Bhutan and driven out from that country to the plains of the sub-Himalayan zone of the Dooars, or the Toto tribes might have some blood mixture with the fugitive slaves of Bhutan whose forefathers had been dragged away to Bhutan from the plains and enslaved.
Toto Tribes saved Themselves To Be Extinct
Whatever history they have main thing is that this isolated tribal group are now saved themselves to be extincted. They were nearly becoming extinct in the 1950s. But recent measures to safeguard their areas from being swamped with outsiders have helped preserved their unique heritage and also helped the population grow. In 2001 census, their number had increased to 1184, all living in Totopara.
Now a days research has showed, their numbers increasing gradually and recently around 1600 Toto tribes are lived in Totopara areas. During lockdown they were facing a big hardship for their job and earning. They have nearer market at Madarihat Was totally out of reach for them due to lockdown.
Many poorer Toto tribes work as daily wagers in the Himalayan regions, Due to the Corona virus out break the migrant laborer of Totopara were unable to go to Bhutan and those who were in the neighbouring country before the lockdown have got stranded there. Panchayat Pradhan Sugrib Toto said to the reporter.
PDS supplied rice and flour but essential commodities are not able to reach due to lockdown. Their cash crop like bitel nut and ginger were not able to reach wholesale marketi in Madarihat due to lockdown. Toto tribes used to go to Bhutan for fetching water. But due to International Border seal they were not able to cross the border and facing severe water crisis.
They were also facing another major problem for medical treatment due to lockdown. Because for any health treatment they were dependable on PHC in the village was in poor condition and unable to go to Madarihat for better treatment.