Trams — Eco Friendly Vehicle For The Future
The system was operated since 1873 with horse drawn Trams. The old Trams became upgraded to Electricity Operated Tram system since 1902 and since then it is oldest electricity operated transport in Asia.
History Of Kolkata Trams
Kolkata heritage, Trams, are now withdrawn from the street. Once Tram was icon of the City Of Joy now became story. The system was operated since 1873 with horse drawn Trams. The old Trams became upgraded to Electricity Operated Tram system since 1902 and since then it is oldest electricity operated transport in Asia.
Calcutta Tramways Company (CTC) was registered in London on December 22, 1880, even though Kolkata was iconic city of Trams. A museum was set up in a Vintage 1838 2 bogey tram car, at Esplanade Tram Depot on 1914, to signature the memory of heritage, The Kolkata Trams.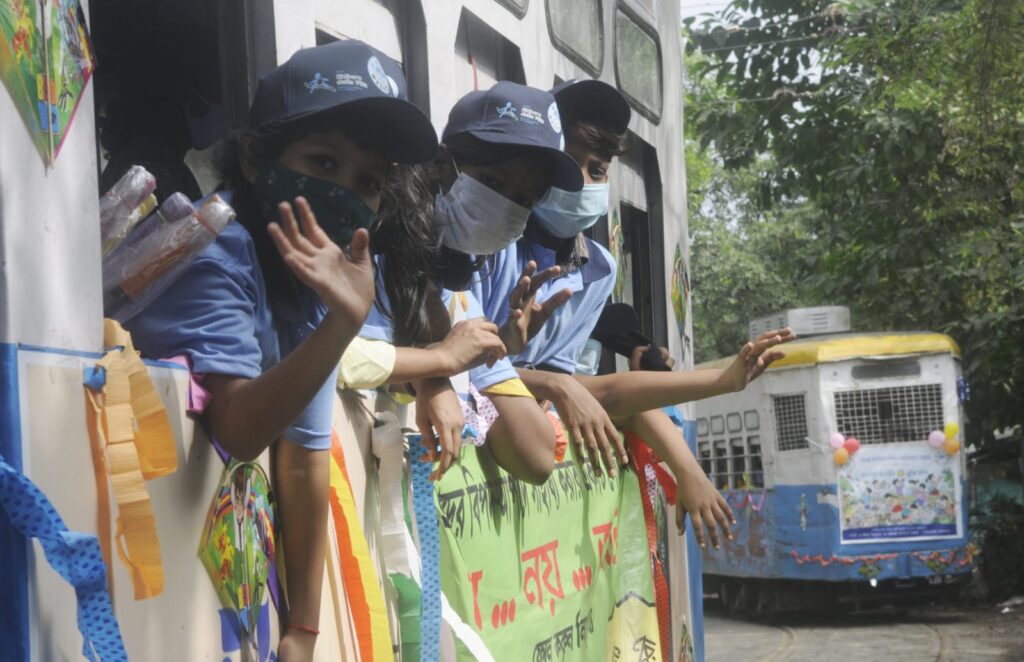 Shutting down of Trams started from India since early thirties when Kanpur Trams were closed. Other cities like Chennai, Mumbai and Delhi were continued then. But those cities also started to close from early fifties to sixties. Kolkata was continued when various problems were facing with the other vehicles.
Cause Of Shutting Down Trams
Increasing population gradually started other vehicles like buses, taxies continuous increasing and streets became narrower and trams occupied maximum places in the street became congested for other vehicles. Trams were slower, so people also prefer buses or taxies more convenient than Trams.
However, Trams continues in Kolkata streets in spite of all problems. That time Transport Minister Robin Mukherjee tried to develop routs and overall structure modernization, as he was keen supporter of echo friendly vehicle like Trams.
It was nostalgic also for people of Kolkata that time and many supporters of Trams also against to closure it. But daily increasing demand of fast and modern life structure Tram is going to be back dated gradually for the new generation people.
Day by day Tram routs were stopped services for various reason. Kolkata Planetarium terminus was closed for making of losses and converted the area in to the park around 2010. Employees were cut down to around 7200 to 3500 due to closure of service.
After 2 years Howrah terminus converted to bus terminus. To protect Tram Company from Increasing losses Government decided to replace trams with buses and 14th November 1992 Calcutta Tramways introduced 40 buses in the road.
After major incident like Majherhat bridge collapse Government ordered uprooted Tram lines tracks from the bridges, because of longevity of the bridges minimize due to tram tracks. Government tried to save the losses by promoting Trams various way. Tram World was created in Gariahat Tram Depot. by the West Bengal Transport Corporation.
It was inaugurated on 23rd November 2020, and ticket was 30 per head. The Tram World was designed as an entertainment zone with concert area, lounge and also food court. Several thematic trams were introduced in Kolkata such as Library Trams for public and kids, Jute decorated trams, Heritage riding for Holidays are some of those.
When Amphan Cyclone hit on May 2020 Shyambazar Tram lines were damaged badly and it was closed till 24th September, the day Library was launched by the Transport department. Major shut down starts from 2011, when 3 line Metro constructions was started in Kolkata.
Introduction of Metro was a major change in Transportation and Trams are slowly disappeared from the roads. But after Metro railway started, Trams also continued in some areas like Gariahat, Shealdah, park circus and also some areas in Central Kolkata which was also pulled out gradually.
Now next generation people will find trams in many movies. Movie makers have always a preference of Kolkata Trams in their cinema because of it's iconic heritage. From legend Sattyajit Roy's Mahanagar to recent movies like Yuva, Kahini and many other films also featured with Trams in Kolkata.
It is really tragic that no body realised the value of it's ecofriendlyness and lower fuel expenses that could be the first thing to reconsider again.
Question arises now at the age of global warming factors, when pollution in the cities at the alarming threat, trams like eco friendly transport should not be modernized instead of shut down ?
Whatever the reason may be it was not updated, otherwise most of the developed countries in the world are now trying to start eco friendly electric transport for the future vehicle. Kolkata like congested city where huge load of public transportation, pollution due to burning fuels, that is a major cause of air pollution.
At a recent world wide meeting of many countries, those who attended were pledge for cooperation to protect the environment and take seriously, the climate change threatening. The world together would take decision to implement preventive measures to achieve lower pollution to prevent the global warming matter.
When all nation realize, we are all in that dooming situation together and use some common sense instead of some short term political/populist etc, will we be ready to address these existential dangers ?
Frequently Asked Questions And Answers
Ques 1. Who invented Trams in Kolkata ?
Ans 1. First East India Company started Trams in Kolkata 24th February 1873. But it soon closed and finally 1880 Calcutta Tramways Company started it again.
Ques 2. Why Trams are not used in India ?
Ans 2. Due to lack of ridership and congestion Trams ran a huge losses. Tram Company went a Bankrupt in 1950's and system finally closed on 1953 in Chennai and 1960, 1964 in Delhi and Mumbai respectively.
Ques 3. Does Kolkata Still have Trams ?
Ans 3. Yes. Trams still on road in Kolkata. Tram is an Iconic symbol of the city and it is running on 6 routs after modernized formation for respect the old heritage in modern way.
Ques 4. Is there any AC tram in Kolkata ?
Ans 4. Yes. There is Modernized AC Tram in Kolkata which runs daily 4 times to the South to North.
Ques 5. Is Tram considered to be a future Electric Vehicle ?
Ans 5. Yes. Kolkata has shown that. The modernized single boggy AC Tram does not take so many place and more eco friendly electric vehicle that support pollution free environment.