World's Largest Igloo Café Became The Center Of Tourist Attraction In Kashmir, India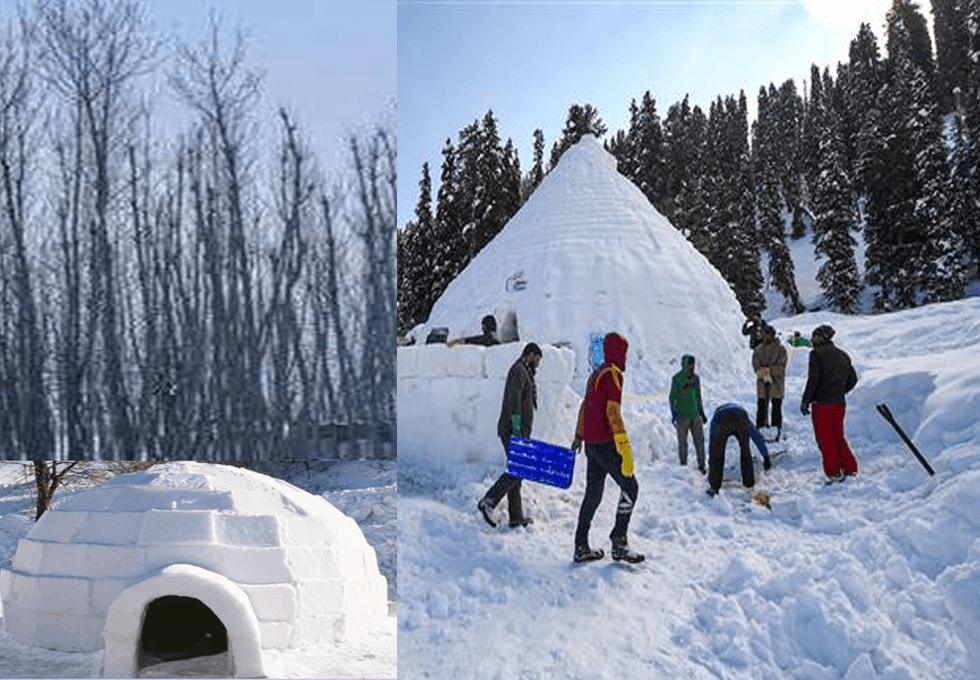 A beautiful Igloo Café has introduced in Gulmarg by a famous ski resort of Gulmarg in Kashmir. Tourists are very excited and over whelmed with the heavenly experience of the wonderful café "Snowglu".
This is really a winning idea to develop a Igloo Café in Gulmarg. The Idea has taken from Switzerland concept. According to the member of café, it's the largest Igloo in it's class, already applied for world record. Last world record was from Switzerland in 2016, and we have crossed that limit. Snowglu is 37.5ft tall and 44.5 ft diameter which is all time record. The café can accommodate 40 people at a time inside.
An Igloo is a traditional snow house of Eskimos. The shelter of snow where people can stay. Earlier it was made as café in Switzerland first time, that was world famous.
Now Igloo café named "Snowglu" is became the most tourist attraction in J&K of India. The café has created two steps with a staircase. "Show pieces made by snow just looks like crystal clear glass made. Light's reflection in the snow create a dreamy appearance in the surface and romantic out of the world atmosphere", describe a tourist.
The Café is 5ft thick and expected to stand till March 15th. After that the Igloo café will be closed for the tourist. Jammu and Kashmir has many reason to rejoice the wonderful journey, now added a new feather of Kashmir's beauty and popularity, is the word's largest igloo café in Indian Union Territory.