A Christmas Story In Manali
A Christmas story in Manali is a story of a sudden heavily snow fall with snow storm on holidays of Christmas. The hot tourist spots Shimla, kulu and Manali are the part of Uttarakhand Himalayan Mountaineering range.
It's rich natural beauty is the main attraction of all seasonal tourists. Shimla is the capital of Himachal Pradesh. This beautiful hill station is surrounded by snow capped mountains and pine, fir, deodar trees are decorated it's magnificent landscapes.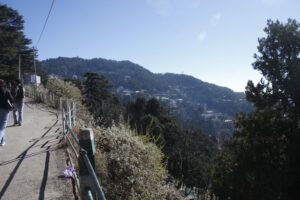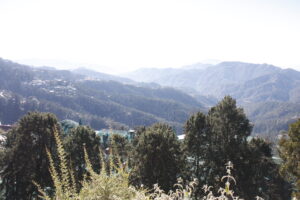 A Christmas Story In Manali is based on a true story. Christmas holidays, people around the world gather to celebrate the Christmas and New Year in Manali, a rich state of Uttarakhand, Himalaya in India. Manali valley turns to be white in this particular season due to heavy snow fall.
The main attraction for tourists to enjoy the snow fall this time. Manali is very colorful, beautiful hill station which is also another attraction for tourist through the Year. It is a paradise of tourist destination in earth.
The Story started when we left for Manali at 9:30pm.from Delhi by volvo bus. It was a whole night journey. Inside the bus was comfortable enough when outside covered with mist, blowing to chilled wind. The bus was full and except watching TV with snacks, was nothing to do.
Long sitting journey is actually boring, so I switched on my ear phones, listening music, and watching outside the window. Our bus was running at high speed because in such a cold winter night, crowd was just negligible, so it just carried on. Over all, the night was peaceful and comfortable except the break during dinner.
When we reached at Manali Bus stop, the sun was already appeared behind the mountain and flooded over the lap of the valley. Chilled blowing breeze tempted the possibilities of snow fall, that the main attraction of tourists in that season of Christmas.
Manali is basically upper kullu district of Himachal Pradesh and situated both side of upper Beas River. It is a valley of oak, pine, deodar and alpine orchard surrounded by snow caped mountain peak and fast flowing Beas river between the rocks of the mountains.
We were surprised to know about the snow fall, that it was not appeared till then, when Christmas used to be well known as snow fall season in Manali. It was also disappointing to us, But no problem, the snow fall could be found in Rohtang valley, which we had a set of plan for it, on next day. A Christmas Story in Manali, can not be enjoyed without snow fall. We were little confused.
Before lunch we were walking to a nearby market in Manali mall when a black cloud started to cover the valley and as soon as we got into the hotel the rain was started. We had a beautiful view from the room through a big window of nearby valley, so it was really wonderful to watch raining from there.
We ordered for lunch, heavy rainfall was started already then and chilling condition was significantly rising. Near about one hour, rainfall became slower but continued till evening. After rain had stopped it was calm and quiet, a clear evening with shivering breeze blowing through the valley.
Our manager of the hotel came to the room and told that we were very lucky because Met department had forecasted a snow fall could be appeared anytime tonight.
We were very excited because we enjoyed snow covered places on our previous tours but snow fall never had seen before. We were waiting impatiently, already passed three hours but there was no signs of snow fall till then. We were waiting, waiting and waiting, 11:30 at night, had dinner, but still nothing. We had decided not to go to bed till the snow fall started.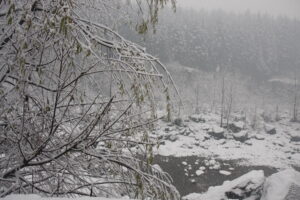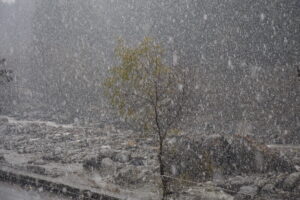 At last, after another one hour, suddenly some very small white balls started to fall. A few seconds later it turned to be looked like a plenty of white flowers pouring down from the sky. Suddenly a loud shout came across from outside the hotel, we rushed to verandah and discovered so many people on the road to enjoy snow falls, ignored that almost freezing condition, all were dancing, shouting and enjoying. We were speechless, overwhelming by that unforgettable moment gifted by nature in Manali.
How long we were stood their, not known but when the heavy and shivering snow storm had started we got back to the room and rushed to switch on the room heater, and went to bed.
Early morning, I just curiously looked outside from the window and discovered a new world. I pushed the curtain aside, wow ! stunning ! The landscape had changed totally ! A new Manali had appeared, covered with a big white blanket of snow and the green trees, blue mountain, black rocks all turned into white.
It's the original natural beauty of the valley and the reason of it's amazing popularity. Snow fall was stopped and a foggy day light made visible to the roads. Some people were started to get out from the hotel.
After breakfast we supposed to reached at Himachal Tourism office at Mall. Our car was waiting to start for Rohtang valley at sharp 10:30. So we had to reach there before that.
We started to walk and our surprises went higher also. We discovered a big mess around us. The road was scattered with snows. Wheels of the cars, were skidding furiously on the snowy surface of the road, that made the total mess and possibilities of accident, so we were walking very consciously.
When we reached to the office finally, our car was waiting. We had to share the car with another family of four members. We started for Rohtang valley on time. The roads were in a chaos condition, so we could be late to reach and again we had to get back before the evening.
Rohtang Pass (3979 m) is 51kms. from Manali on highway to Keylong/Leh. It offers a panorama and spectacular mountain view. The pass is open from June to October each year although it was then covered with snow and a paradise for ski trekkers. It is a gateway to Lahaul Spiti, Pangi and Leh valley just as Zojila pass is a gatway to Ladakh.
Ice Land Manali Turned To Be Our Nightmare Soon
On the way, we shortly discovered it was not easy to cross the snowy surface on the road when it was crowded with other vehicles and peoples also. We were suppose to reach there around 1:30, but at 3:30 we were still 10 km away from the Rohtang valley.
Driver started denied to go ahead because snow fall had again started and snow depth was more than 2fts on the road, then wheels started to drown in to it. Other cars also started to get back from there so we also followed them.
Extreme cold and invisibility due to snow fall made the situation more complicated for the driver. He was struggling hard to drive fast but not succeeded. Situation turned into a night mare when driver told the car could not able to start because due to over pressure something had broken. We were 10 km away from Manali then and snow storm was started, so we could not walk 10 km from there.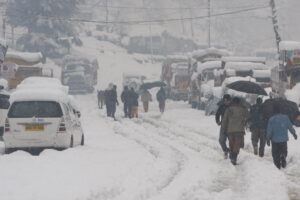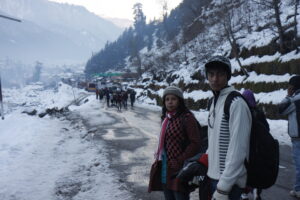 Driver tried to contact to the Himachal Pradesh Tourism office for sending another car but they told it was not possible to reach from there before two days, roads were blocked with cars and buses and nobody could even move from their position.
Thousands of people from various parts of the country had reached to Manali and could not even able to reach at their hotel also. So it was totally messed, and in such a difficult weather condition, so much tourists were stuck on the road like us. We had enough winter cloths with us but storm turned scary as time passed.
It is 25th of December. So many tourists arrived here to celebrate Christmas tonight like us. We supposed to reach hotel before that but now what. There is nothing to do but wait.
It was around 6 o' clock in the evening. Suddenly broke the silent, someone was knocking the widow. "Do u have hot water ? My sister collapsing. Plz help us." She asked.
We kept 2 flask of hot water with us. I gave her one and she said ,"thank you" and disappeared.
Then we realized extremely cold situation out side, storm had stopped. We tried to get out of the car but could not move, Almost freezing condition, we all scared. Driver said don't worry, try slowly to move and get up. It was so uncomfortable that we could not bare it at all.
When we get out of the car, our driver Rasul said, " We have to shift from here. Around 1km away a small market place there, a cornel house, may be available to stay for the night. I tried to arrange it. I need to leave now, coming back soon. Till then you wait here."
We had no other option to deny. He disappeared in a moment. We were 8 people including driver and 2 kids. Snow level increased more on the road than before with unbearable chilled breeze, that forced us to get in to the car again.
After around one hour Rasul came back. He said that he had managed to arrange 2 rooms in Cornel Sing"s house and we can stay there for the night. Mr. Sharma, our co traveler, called immediately to the Uttarakhand Tourism Office to confirm that and the Manager told us to trust Rasul and cooperate with him. So we followed him.
Local people always stand for the tourist whenever any unfortunate circumstances happen any where with them. We also experienced that in Manali. It was not easy to cross even 1km in such a cold and stormy condition by foot, but we borrowed snow boots from Manali, that helped us a lot for the walking in snow. Mild snow fall continued and a lovely feeling made the distance quite bearable, unforgettable also.
We reached some where a narrow lane beside a small locality where many other people also like us looking for night stay. Left behind that place we entered in an open place, surrounded by the mountain. At the middle of the valley a Banglo type 2 storied building ornamented the beautiful white landscape.
"Cornel Sing's Banlow", Rasul whispered.
They waiting for us, as we entered the lawn Mr. Sing welcome us and said "Atithi Debo Bhaba".
It was so pleasure, we forgot all odds we faced before.
This is the Indian culture that made us proud to be an Indian always.
"Welcome to my nest. This is not new thing to us. Every year my own friends come to my place for New Year Celebration in Manali. But this year they missed somehow and God send you for me to celebrate Christmas with us. Enjoy my friends. Have some dinner first." Mr. Sing said.
After such painful experience through the day, getting such warm welcome and night stay was just unbelievable.
Around 11.30pm Mr. Sing called us to the terrace. He arranged a table middle of the terrace with drinks and snacks. Mrs. Sing also joined us.
It was just our dream came true. We were in heaven. We were in open air, chilled, snow fall was continued, surrounded by snow covered mountain. That was just real weather what we were looking for A Story Of Christmas in Manali. It was reality the Paradise on Earth we went.
A huge cracker blast in the sky, "Marry Christmas" Mr. Sing shouted and opened a wine bottle. We all wished him and to each other. It was lovely moment that we spend till midnight and went to bed when snow fall increased badly.
We left for Manali next day evening when road was clear and Rasul arranged another car for us and reached hotel around 8.30pm. Due to huge snow fall we were not able to visit other places like Rohtang pass, Solang Valley, Jogini falls, Manali Gompha, Vashist temple and hot water spring. But we enjoyed snow falls very much. We decided to get back Delhi next day.
How to reach in Manali
Nearest railway station from Manali is Chandigarh and Ambala. Volvo bus service is available from Chandigarh and Delhi. Both the city is well connected from the any part of the country by air and train.
For tour package contact with Uttarakhand and Himachal tourism office or other private travel agencies.
Frequently Asked Questions and Answers
1. Which Best 12 places to see in Manali ?
Ans: Rohtang Pass, Solang, Valley Hadimba Temple, Manali Gompha, Jogini Waterfalls, Rahala Falls, Manali Sanctuary, Vashisht hot water spring and temple, Kothi, Great Himalayan, National Park Museum of folk culture, Nicholas art gallery and museum.
2. What Top Adventures are available in Manali ?
Ans : Three top adventures to do in Manali are River rafting, Skies and Paragliding.
3. Which is the best place for Paragliding in Manali ?
Ans : Manali is famous for Paragliding. An open valley under blue sky and surrounded by snow caped mountain called hill town side in Manali is famous for Paragliding and other sports. At 2050 meter from the see level is one of the best tourist attraction for adventure lovers.
4. What is special about Hidimba Temple ?
Ans : Hidimba Temple is dedicated to the name of Bhima's wife Hidimba, according to Mahabharat. It is a beautiful structured wooden Temple, away from city and crowds, calm, lonely peaceful place, surrounded by Pine, fir and Deodar trees with a magnificent landscape.
5. What is Bashisht Bath in Manali ?
Ans : Bashisht Bath is a holi dip in to the hot water spring, situated in the Bashisht temple, also known as Bashisht Spring. It has a medicinal value in the natural hot spring water that could cure many type of skin diseases and pains.