5 Most beautiful Natural Paradise visit in Kerala
Kerala is the most beautiful Natural Paradise in India during all season. The wonderful beaches, lush in green landscapes, backwater, magnificent hill stations fascinated Kerala as all time natural paradise of holidays.
Alleppey, The Natural Paradise of Backwater Tourism
The natural paradise Alleppey one of the most popular city in Kerala. It is also famous for Boat Race which is held 2nd week of August every Year. Alleppey plays host in Nehru Trophy Boat Race Every Year in the Monsoon.
Many boat clubs across the Kerala has participate the event. It is said Pandit Jawahar Lal Nehru initiated the awarding Trophy to the winning team during one of his trip to visit the city.
The famous boat race show the spirit of the people of Kerala. This event electrify the back water of Alleppey and performers show extraordinary energy of effort to finish first.
Alleppey is one of the first planned city that has a water way for transportation. Through the criss cross back water way, lush green carpet on the water, surrounded the beautiful palm trees, side by side house boats, you never forget the experience you gather with a boat ride. The tranquility and luxury perfectly described when it called 'Venice of the East".
Beaches, lakes, backwater and surrounding natural beauty force you to take a ride on it and appreciate the calm ness of natural spiritual wholesome.
Another attraction is cruise in houseboat on the backwater for travel. Don't forget to stay at least one day in house boat to feel the extraordinary.
Spiritualism explored in every step of the city. Alleppey is surrounded many temples and churches like Ambalapuzha Sree krishna Temple, Chettikulangara Bhagavathi Temple, Mannarasala Sree Nagaraja Temple.
Churches are Edathua Church, St. Andrew Church, St. Sebasteun Church and Champakulam Church.
Buddhism also started to spreading from the time of Buddha. But now The statue of Buddha (Karumadi Kuttan) is well maintained it's glory of past.
Pathiramanal Island also a must see plot from Alleppey. It is a famous bird sanctuary and many threatened species of birds can be seen here with outstanding touching natural beauty of Vembanad lake.
Other important places that must be seen in Alleppey is Pandavan Rock and Krishnapuram Palace. Pandavan Rock named after Pandava. As said the time of their 'Banabas' (Jungle Stay) Pandava secretly stayed here.
Kollam, The Natural Paradise Of Beautiful Beaches
Kollam city is the Head Quarter of Kollam District. As a coastal city it has a significant evidence of Large trade network with China, Rome and Middle East from antient age.
Since then Kollam has a significant contribution in economy of Kerala. Kollam had internal commercial link with other part of India also that later became one of the earliest Industrial Hub. Today Kollam well known for largest producer of premium quality Cashew.
The city also runs a great coin manufacturing hub that lead to a flourishing Cottage Industry. Kollam also famous for its cultural hub, literature and learning centers from the earlier age.
The evidence of significant contribution of Excellence in literature are Leelethilakam and Unnuneeli Sandesam, two famous Malayalam literature had written in Kollam.
Many scholars and writers like E.V. Krishna Pillai, K.C Kesava Pillai, Paravoor Kesavan Asan located from Kollam. Kathakali the unique dance of Kerala modernized with the hard effort by Kottarakkara Thampuram.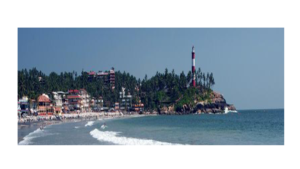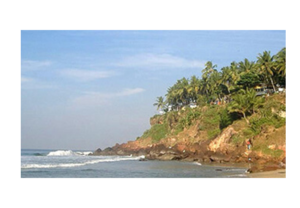 A feast of festivals making this region popular with India and world wide. The crafts Festival held on November and December Every Year. Apart from this Kollam is also famous for Boat Race and Elephant festival.
Ochirakali is held in the month of June and attracts more travelers for it's uniqueness. Kollam also famous for Ox Race festival known as Maramadi Malsaram.
Apart from culture and festival it has a wide range of sightseeing. Tourist places in and around Kollam are matchless which attracts tourist all around the year.
Beaches like Kollam Beach, Thangassery beach and Thirumullavaram Beach provide visitors luxury with modern spectacular facilities.
Asthamudi Backwaters, Munroe island, Needakara Port, Sasthamcotta Lake all are the signature of it's own uniqueness. Rameshwara Temple, Achencoil and Myyanad are the famous historical places.
Amritapuri Ashram, a pilgrim center for the devotees of Mata Amritanandamayee Devi is one of the famous tourist place.
Kollam is also famous for it's authentic sea food cuisine. Many famous restaurant are available around all tourist places for testing fishes, crabs, squid, shrimp and other sea foods. With it's unique history Kollam has a pleasant weather over the year.
Over all this place is well connected through road and trains as it shared border with Thiruvananthapuram, Pathanamthitta, and Alappuzha districts.
Kollam offers a dream holiday with it's unique variety of beaches, tasty cuisine, mix of culture with ethnic flavor no where you found in the world. Kollam is dream holiday for those who love to explore the magic of difference.
Kumarakom, The Natural Paradise of beautiful Islands
Kumarakom is a collection of small natuaral Paradise of islands on Vembanad Lake, which is the largest sweet water lake in Kerala. Kumarakom is the most visited tourist place in Kerala. The main attraction of Kumarakom is it's pristine natural islands.
It is located 12 km away from Kattayam district which is also famous for backwater tourism. Spectacular flora and fauna of the region arrange a green peninsula surrounded by streams, palm trees and coconut groves with paddy fields making a real natural paradise for the visitors.
Once the shower of Monsoon hit the island the whole region become a plenty of bunches of greenery that attracts migrant bird species. Kumarakom also one of the renowned bird sanctuaries of Kerala which is a seasonal shelter for wide range of migratory birds.
The famous Siberian Cranes also can be spotted here with other threatened species of birds. This region is also rich with marine species in which most popular Karimeen (pearl Spot) is prominently found here.
Apart from Magnificent beaches and wondering Vembanad lake plenty of sightseeing are calling to revamp travelers in every moment. Splendid opportunity of tourism, apart kumarakam as Special Tourism Zone by State Government of Kerala.
Other must seeing places are Aruvikkuzhi Falls, Kumarakom Backwater, kumarakom Beach, Bay island Dreaftwood Museum, Jama Masjid and Pathiramannal.
Many temple and churches also can be seen in your way. The water ways of Meenachil river contribute both irrigation and transportation system in the region.
Another great feature that made kumarakom different from other tourist destination is House Boat. This House Boats are Luxury vessels, made in wooden plunk and decorated with all modern amenities like AC bedrooms, balconies, toilet, kitchen and rest areas also.
A whole day in luxury House Boat cruise around lush greenery Back Water is an heavenly unique experience that every traveler should opt for.
After Monsoon in August- September famous Boat Race also held every year during Onam festival. Kumarakom also indulge travelers with sea food varieties. Some of the luring flavors are Karimeen Pollichathu, Chemmeen Fry, Prawns Ularthiyathu, Fish Moilee and Crab Fry.
There are plenty of good Resort, hotels and home stay also available to enjoy the Natural Paradise Kumarakom. Availability of train , air and buses through the country made it easy accessible for journey.
Those who is trying to explore an unique and unforgettable experience the hot spot of Kerala, Kumarakom is waiting for them.
Poovar, The Magical Natural Paradise of Silent Beauty
Poovar is a small coastal village situated in the Trivandrum district, far away from maddening crowd. The specialty of Poovar is calm and quiet natural beauty.
Golden sand, backwater and estuary, Neyyar river, which joins the sea, created a magical phantasy of natural paradise. Hiding from chaos of bashing city culture Poovar offers an opportunity to realize the realistic oneness with the nature.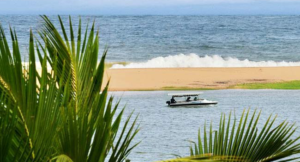 Floating on the backwater in a cruise house boat or in a floating cottage can be an unforgettable moment on sunset or sunrise.
Mesmerizing natural paradise Poovar marked as the end of the Territory of Kerala. It is very close to Vizihinum harbour. Poovar has an encient history of trading Timber, Sandalwood, Spices and Ivory.
Poovar is famous for Ayurvedic Massage. Apart from visionary delight Poovar is never missed destination for realizing lonely spiritual wholeness with the nature.
Poovar island also preferred for honeymoon couple. Natural beauty, calmness and totally far away from crowd is excellent romantic touch, that offer the magnificent Poovar Island.
Wayanad The Natural Paradise Of Many Varieties Of Wonder
Wayanad is popularly known as "The Land Of Paddy Field", situated at top of the Western Ghats Mountaineering Range in an altitute of 2100m.
It shared boarder with both the State of Tamil Nadu and Karnataka. Wayanad is up and down hilly surface areas as it stood on the tip of the Southern part of the Deccan Plateau.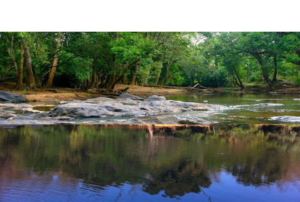 Wayanad is famous for it's dense forest older than 3000 years. Kuruva Island surrounded by the forest areas is one of the most visited place in Wayanad. It is situated in the mid point of the tributaries of river Kabani.
Flora and fauna has distinguished featured with variety of plants and plenty of unknown varieties of rare birds. That is the main attraction of the Kuruva Island is famous for rare species of birds around here.
Lush green beauty with chirping of the birds breaking the calmness but so soothing that revamp travelers with surprising rejoice.
Wayanad is famous for it's hills forest and mountains with wondering beauty. Trekking is also most attractive activities among the tourist. Chembra Peak is well known adventurous tourist spot and favorite trekking site.
Chembra Peak is highest peak in Wayanad between the hilly valley. A day long trek explore the wildness of natural hilly surface of the peak.
Tourist collect sleeping bags, tent, canvases and other trekking essentials from the stores available there. After touching the peak an outstanding birds eye view of Wayanad heals all pains bearing from behind.
Among other tourist spot in Wayanad are Edakkal Cave, Muthanga Wildlife Sanctuary, Lakkidi Peak, Suchipara Waterfalls are Some of the famous tourist destination.
Frequently Asked Questions And Answers
Ques 1. Which is the most beautiful place in Kerala ?
Ans 1. Kerala itself is one of the most beautiful Natural Paradise on earth. Aleppy consider to be the best place in Kerala for it's unique backwater and house boat staying is one of the exciting feature for tourists.
Ques 2. What is Kerala called for ?
Ans 2. Kerala is also known as 'God's own country'. The history of Kerala told God Parshuram, an incarnation of Lord Vishnu threw his axe in to sea to form land of Kerala for his followers. Kerala also known as 'Land Of Coconut' and 'Spice Garden Of India'.
Ques 3. What is more popular in Kerala ?
Ans 3. Kerala is popular for various plantation and backwater tourism. It is more popular for the plantation of Tea, Spices and Coffee.
Ques 4. What is the oldest name of Kerala ?
Ans 4. Cheras is the oldest name of Kerala. According to history Cheras (Keralaputra) is one of the four Independent Kingdom in Southern India during Ashoka's era.
Ques 5. What is the culture of Kerala ?
Ans 5. Kerala represent a rich culture of arts and dance like kathakali, Mohiniyattam and Martial art of Kalaripayattu. We found a mix culture of ethnic Indian and Dravidian.