Top 5 Most Popular Tourist Destination In Rajasthan
Rajasthan is an incredible tourist destination in India Which represent a royal hospitality with extraordinary natural beauty of golden desert, Palaces and Forts of architectural Masterpieces.
Apart from royal gesture Rajasthan is an rich cultural heritage of Rajput and Mughal dynasty that also resources of valuable ancient history. The state boast plenty of marvelous Palaces, Forts, Temples, Lakes, museums which was built by various rulers of previous decades.
Most of palaces are converted to luxury hotels to preserve the galore of Rajput rich royal heritage that also provide a remarkable experience for tourists. Some of these Palaces turned hotels are Leela Palace, Taj Lake Palace, Umaid Bhawan Palace and Jal Mahal Palace.
The most popular tourist attraction in Rajasthan is the historical Forts, Palaces and Lakes which are located in different popular and most visited places. The top 5 most popular places in Rajasthan are Udaipur, Jaipur, Jodhpur, Jaisalmer and Chittorgarh. These places are unique and best at it's classes.
Jaipur is most popular For it's Royal Romantic Bliss In Rajasthan
The UNESCO heritage site Pink city Jaipur is most popular for it's fabulous royal ambience. The magnificent palaces like Amber Palace, City Palace, Jal Mahal, Raj Mahal Palace, Hawa Mahal, Sunehri Kothi, Jantar Mantar are famous for it's heritage and rich royal grandeur.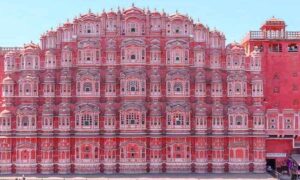 Jaipur is not less than a paradise which is marvelous romantic and picturesque for beautiful natural ambience with the touch of royal luxury. One of the popular heritage Building is Hawa Mahal or Wind Palace is the most popular tourist attraction in Jaipur. The Palace is made of Pink sand stone and 953 Jharokhas with five storied building and iconic structure of Jaipur. Read More
Udaipur Is Most Popular For Lakes In Rajasthan
Udaipur in Rajasthan also called the City of Lake. It is the most rejuvenating and relaxing place for tourist. The city boast the plenty of lakes, palaces and forts between the lap of wonderful natural beauty of surrounded Aravalli hills.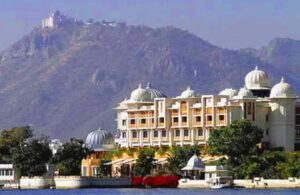 The Udaipur is also known as 'Venice Of East' for boasting the plethora of Lakes around the city. The Lakes of Udaipur are the poetry of charm and phantasy that attracts tourists since ages. Read More
Jodhpur Is Another Most Popular For Blend Of New And Old In Rajasthan
Jodhpur in Rajasthan is another most popular destination for it's unbeatable blend of Modern and ancient culture which divided the city in to two significant part. New Jodhpur is enjoyable for modern ambience and technically sound high rise buildings, Malls, Lounges, hotels, Multiplex all that available like a modern city.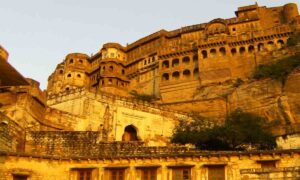 Apart from modern facilities tourists love the suburb Jodhpur with historical palaces, Forts, lakes with ethnic cultures. The city also borne the splendor and Grandeur of royal heritage palaces and Forts like any other city in Rajasthan. Read More
Jaisalmer Is Most Popular for Thar Desert And Golden Fort In Rajasthan
Jaisalmer in Rajasthan is a golden phantasy in India. The most buildings of the city is made of Yellow sand stone which provide a golden aura to the city is the cause to be popular as Golden City. The city is also boast the fame of famous Golden Fort which is the iconic structure of the city.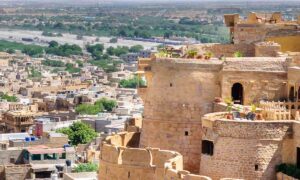 The most popular tourist attraction of the city is the famous Golden Fort. The history, heritage and culture which is combined within the fort. The fourth of the city's population live in this fort. This is also listed in UNESCO world heritage among the largest living monument in the world. Read More
Chittorgarh is Most Popular for bravery and Sacrifices Of Rajput In Rajasthan
Without visiting Chittorgarh the Rajasthan tour is Incomplete. It is a land of bravery, pride and sacrifices of Rajput galore. India was invaded by trespassers and heinous foreigners many times like Mughals and British. That time Rajput of Mewar or Chittor like small lands fought against them not only bravely but they faced tremendous hurdles to capture the Rajput lands.
The Chittorgarh is famous for painful supreme sacrifices of Rani Padmini and other 1200 wives of Rajput in Jauhar to protect dignity and pride of Chittor. Chittorgarh Fort is the largest fort in the world. Chittorgarh Palace and Fort is most popular tourist attraction in Rajasthan. The famous Jauhar Mela held yearly in Chittorgarh Fort to pay homages of Rani Padmini. Read More