Cyclone Mandous Hit 12 States Of Tamil Nadu Massive Rain Collapse lives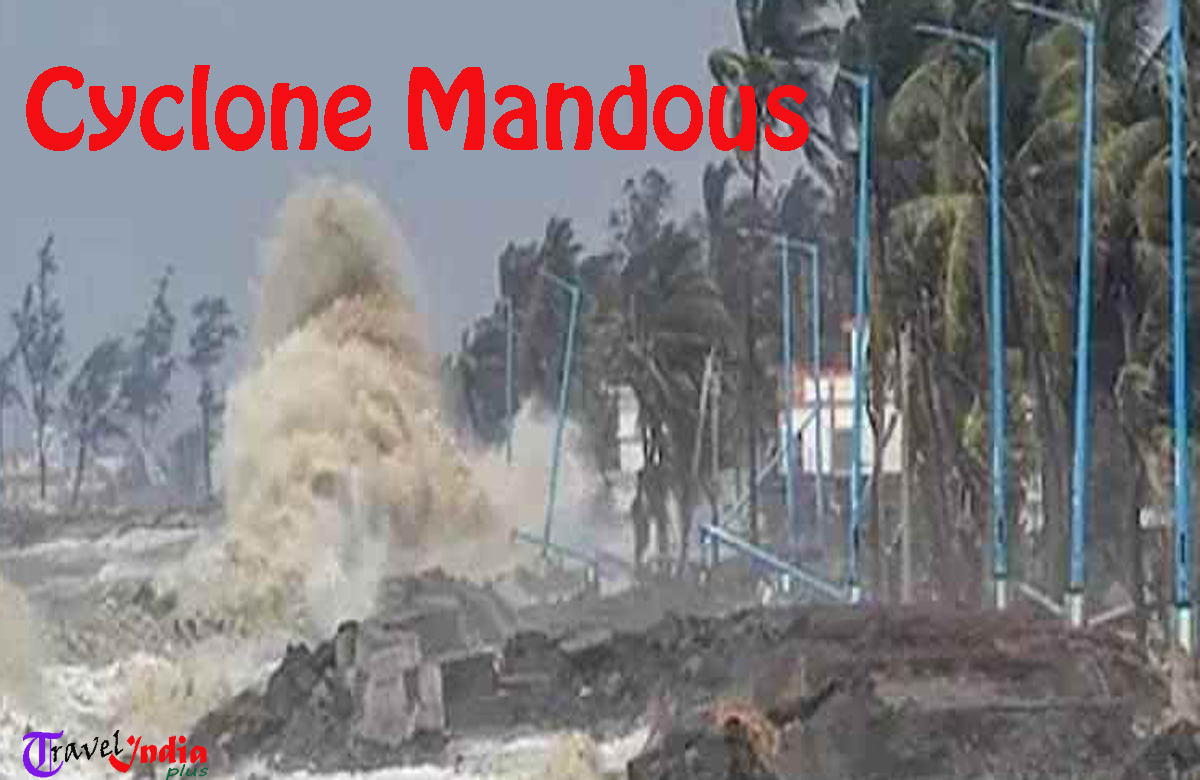 The Cyclone Mandous hit the coastal areas of Tamil Nadu last Friday night with the wind speed of 75-85 per hour and Uprooted around 400 trees in Chennai. It crossed the coast between Puducherry and Sriharikota at 1.30 am before weakening in to deep depression.
The Cyclone Mandous appeared from Bay of Bengal last night on Friday made a land fall near Mamallapuram at 10.30 pm. resulting heavy rainfall recorded in coastal Tamil Nadu. The weather report from IMD predicted light to moderate rain fall across the state Today and heavy to very heavy rainfall at isolated interior of Tamil Nadu.
According to Indian Met department(IMD), Cyclone wreaked huge in some parts of Chennai. 400 trees are uprooted and water logging in low lying areas reported. Chennai received 115.1 mm of rain fall in 24 hours, ending 5.30 am, wind speed was around 70 kmph.
In Kovalam boats have been damaged along the sea shore, " the tin roofs of shops have blown away. Fisheries and revenue officials are examining damages to boats.' said President Of Village Panchayat.
Due to bad weather 13 domestic and 3 international flight were cancelled. Chennai International airport tweeted, " Passengers are requested to check with concerned airlines for further updates."
Tamil Nadu government has opened more than 5000 relief centers and and NDRF teams also deployed in 10 districts. In Chengalpattu district 1058 has moved to 28 relief centers.
M. k. Stalin, Chief Minister of Tamil Nadu said, " Chennai received 115 mm of rain. Around 400 trees fell in Chennai under the impact of 70 km/hour wind speed when the weather system cross the coast in the intervening night of December 9 and 10."
M. K. Stalin after reviewed the situation of Kasimedu told to the reporters, " Preventing measures taken by the Government prevented major damage. With advanced planning, this government proved any disaster can be managed."
Twelve district of Tamil Nadu, parts of Puducherry and Andhra Pradesh have been effected by the cyclone "Mandous".