Mahakal Corridor is Going to be Inaugurated Today By PM Modi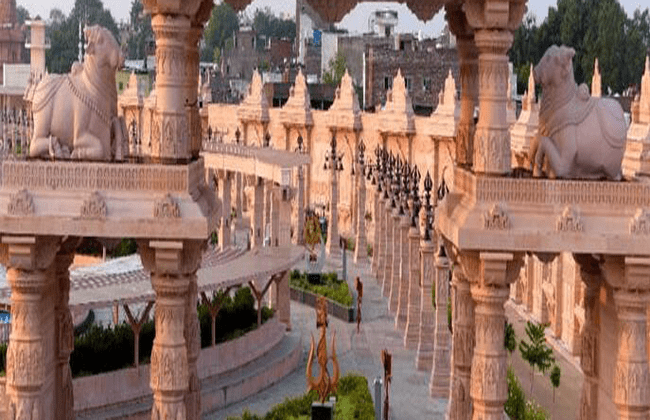 Mahakal Corridor of Mahakaleshwar Mandir in Ujjain is going to be inaugurated today 11th October 2022 By PM Narendra Modi. After Varanasi Mahakal Corridor also a dream project for Narendra Modi. One of the largest in the country it is 900 meter long. First phase of Mahakaleshwar Temple development project, completed 900 meter long Mahakal Corridor and going to be inaugurated today.
The Mahakaleshwar Temple one of the 12 "Jyotirlingas" temple of Lord Shiva, surrounded by the "Rudra Sagar" lake.
The Significance Of Mahakal Corridor
Mahakal Corridor is being developed under the project Mahakaleshwar Redevelopment for increase tourism and beautification of the famous ancient aaatemple and it's surroundings. The total areas of Temple was 2.82 hectares which is expanded reportedly 47 hectares including Rudra Sagar Lake.
It is expected to increase tourist attraction will be 1.5 lakhs to around 3 crores in Ujjain.
Mahakal Corridor Attractions
Mahakal Corridor is decorated with 200 beautiful Sculptures of Shiva and Shaktis along with other deities, 108 elegant pillars, Fountains and paintings describing the tales of "Shiva Puran".
The largest 900 meter long Mahakal Corridor Entrance is decorated with "nandi Dwar" and "Pinaki Dwar". In first phase total corridor and inner decorations are constructed beautifully for inauguration.
The stucture of Maharajwada will be renovated and placed in to the complex of Mahakal Temple. Kumbh Museum and Heritage Dharamshala also be constructed in other phases. There are many things to do including Rudra Sagar renovation and beautifications with separate storm water pipelines and other mandatory security repairing. Also plans for developing entertainment zone with yoga center, plantation for flowers and greenery.
The State Government reportedly spending 856 crores for Mahakaleshwar Temple Corridor Redevelopment Project.
PM Narendra Modi has take off from Ahmedabad to Indore and from there to Ujjain will arrive to Mahakal Temple at 5.25 pm for the inauguration. Around 60,000 people are going to attend the Venue where Pm Modi will inaugurate the Mahakal Corridor.